The Rock N' Roll Experience!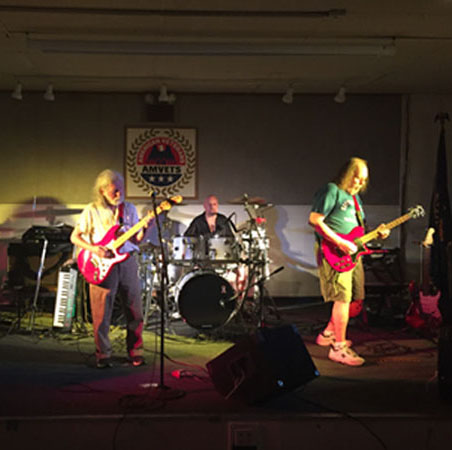 Jimmie, Brian, and Randy
Welcome to the Silver City Rock N' Roll Band Homepage!

Searching for a professional cover band guaranteed to please the crowd for your Business Party, Restaurant, Hotel, Night Club, Bar, or Private Function?

Silver City Rock N' Roll Band is the premiere classic rock n' roll band in the Central Pennsylvania metropolitan area, offering the best live music entertainment with a show that thrills from start to finish!

From Chuck Berry, the Beatles and Eric Clapton to Lynyrd Skynyrd, Neil Young, Aerosmith plus much more, Silver City Rock N' Roll Band plays a hit list of classics that everybody knows and loves! Better still, your crowd will be treated to rockin' original releases such as "Stick It In" and "Big Bad Wolf" to name a few.

With Silver City Rock N' Roll Band, you receive over three decades of unprecedented live performance experience and amazing talent rolled into a complete package of lights, sound and the best classic rock n' roll ever! What's more, the crowd can take part of their memorable evening home with them after the show by purchasing one (or more!) of the band's 3 CD releases: "Our Team," "Stick It In" and "Anthology!"

We invite you to take a moment to step into Silver City Rock N' Roll Band's world and spend some time with us! Please feel free to contact us with any questions or booking information.

We look forward to playing for you!

There are currently no events at this time. Please check back again soon.